DJ Markus Rosenbaum
Professional event and wedding DJ
For me, to be a DJ combines two of my passions. Firstly: I've always been crazy about music! Presenting a special remix that my audience has never heard before here and there, or just playing a song that makes people say: " Wow, I haven't heard that in a while, but why not?" is a lot of fun to me. Secondly: I love the immediate feedback from the audience. Playing a song and getting positive feedback right away, with a real smile on people's faces and more people entering the dance floor is just great!
Meanwhile, I have almost 20 years of DJ experience in clubs and DJ'ed at over 250 events and more than 500 weddings and parties. With my portfolio I can serve all music genres. I have a good sense for the musical flow and the guests of the evening and am absolutely reliable. As a professional DJ, I also own high-quality audio and lighting equipment. I can be booked in Düsseldorf, Cologne or North Rhine-Westphalia and on request Germany-wide as well. In case I am already fully booked on your desired date, I can also recommend another good DJ for you.
I look forward to your request which can be send directly by email to hello@djmarkusrosenbaum.de
Wedding
To better understand the process until your big day
Kelly & Robert
---
Markus has rocked our wedding two weeks ago and got all our guests on the dance floor. It was a lot of fun and a huge party! Even the consultation and the email communication were great and we immediately knew that Markus would be our man for the evening. Thanks a million for all your effort, Markus! :-)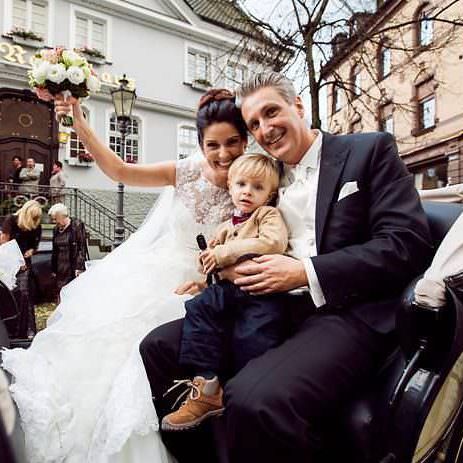 Janine & Michael
---
Our wedding was a complete success and YOU had a huge part in it, because, with your choice of music, you have set exactly the right tone for every occasion, so that the guests immediately got going after the meal and the last dancers grudgingly cleared the dance floor at dawn. Especially fantastic was that, beside the usual floorfillers, we found you picked out great songs across all genres that made us and our guests happy. From a technical standpoint, you were perfectly equipped and rocked the event church in Langenberg with its 18-meter high ceiling. You're definitely a pro.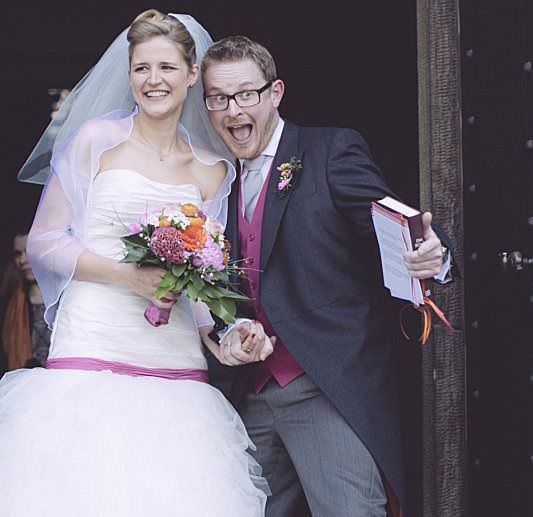 Britta & Flo
---
DJ Markus - found him on the internet, met with him and talked about everything but the wedding. Great gut feeling: booked.
The man simply knows what he's doing. From 7.00 pm to 8.15 am, when the sun had risen and all the beer was gone: The dance floor was full AT ANY TIME and that's quite an accomplishment. A friendly couple who also rocked our wedding, has immediately booked DJ Markus for their own wedding.
We would book Markus over and over again! FANTASTIC!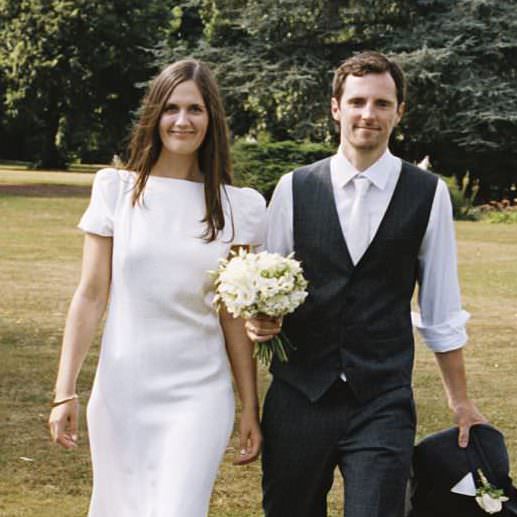 Laura & Tim
---
Dear Markus,
Thank you for an unforgettable party evening!
After our first meeting, we already had a great feeling about you and knew that we could trust you blindly. From agreement to implementation, everything was perfect and, above all, nice and uncomplicated. Even at 40 degrees at the high of summer, you managed to get people to dance. What more could you ask for?
If you are looking for a DJ with a great feeling for the mood, you should definitely contact Markus.
Contact
Fields marked with an * are mandatory.