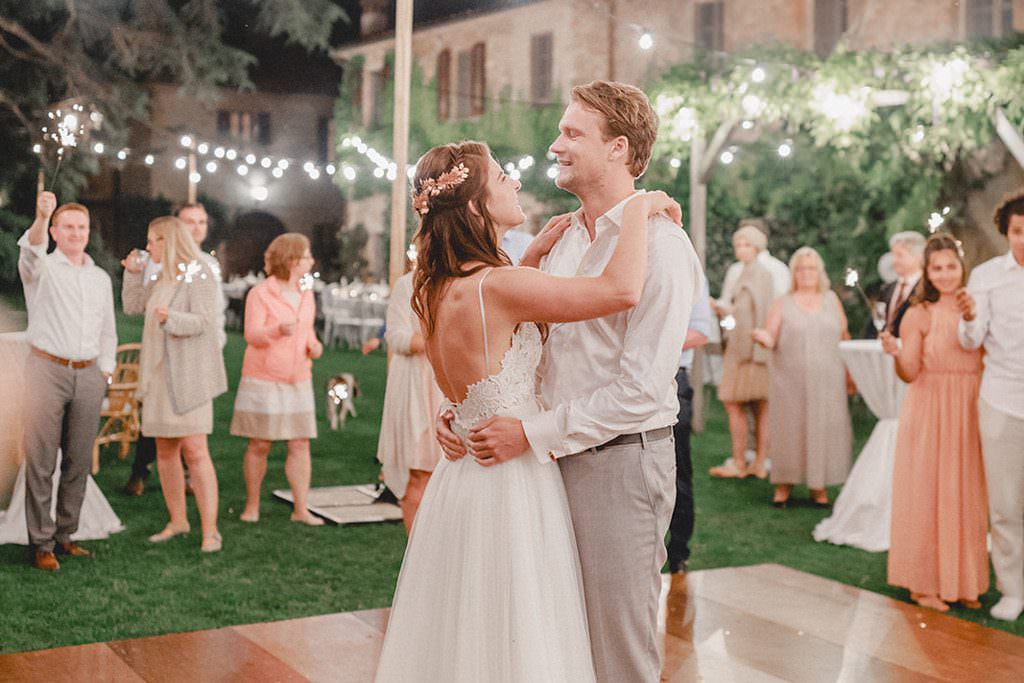 Book your DJ

My service
Music with the right groove is as important for your wedding as all the other details of your big day. With a good feeling for the mood and the guests of the evening, I put on exactly the music that you love and that suits you. In addition to the DJ'ing, several additional services are included in my packages:
Consultation
After we have checked in advance whether I am still available on your wedding date, we will meet up for a non-binding first consultation. During the consultation, we will discuss your style of music and your ideas of the evening.
Contract
Following our conversation, I will send you a concrete offer according to your individual needs. If you would like to book me as your wedding DJ, we will sign a written contract and I will send you an advance invoice for a deposit of 35% of the total sum. From then on, I will be your contact for all questions about the music in the evening! In my FAQs, many questions are answered in advance.
Shortly before the wedding
You are welcome to send me a list with up to 25 of your desired songs or a list with a maximum of 25 songs you don't want me to play.
Arrival and departure
The price includes my arrival and departure within 30 km of Düsseldorf. In addition, I charge € 0.50 (including 19% VAT) per driven kilometer. If the distance from my place of residence is greater than 75 km, a flat rate of € 70 (including 19% VAT) for an overnight stay must be taken into account.
Setup
One hour before the start of work, I will arrive at the wedding location to set up my DJ equipment.
Party
I will accompany your evening with the right songs and make sure that no one leaves the dance floor too fast.
Dismantling
After the booked end of my gig, I will dismantle all the equipment that same evening.
After the wedding
If you would like, I will later send you a list of the songs I have played on your wedding night.